Part 1 of 2
Don't be the customer who ignores their barista when they say good morning and ask how you're doing.
Barista: Hey! Good morning!
Customer: …
B: How are you today?
C: …
B: …
C: I'll take a large coffee.

Don't be the customer who tries to show up your barista with your extensive coffee knowledge. You're either making your barista feel bad for not knowing "enough," or you're being condescending to their extensive education on the subject. Either way you're just making yourself look like an ass hat.
Customer: I have a Mr. Coffee espresso machine at home so I'm SUPER picky. Can I just come back there and pull my own shots?

Don't be the customer who strolls around the entire building loudly talking on their phone. There are other people trying to enjoy themselves.
Customer: YA BRIAN, BUT THE 401K GETS TAXED IF YOU PULL FROM IT BEFORE YOU RETIRE, AND THE KOWALSKI'S NEED TO KNOW BY 5 O'CLOCK ON THURSDAY. CAN YOU JUST GET THIS HANDLED?
Don't be the customer who takes their shoes off. Ever. No exceptions. The coffee shop is not your home. You're not at the beach. You're in public with other people who are trying to eat food and drink coffee. No one wants to see your toes.
Barista: *sees toes* *gags*
Don't be the customer who loudly criticizes your food or drink. If there is an issue with any of your order, your barista will gladly fix it. Most baristas take pride in their work, and feel very personally about the drinks they're putting out. If you're not happy, that reflects badly on them as a professional. Give them a chance to redeem their work; tell them if there's a problem.
Customer: *to friends* This drink is TERRIBLE. Starbucks is nothing like this. Blech! I don't like this at all! It's too sweet!
Barista: *Embarrassed as everyone around them hears this and looks at the barista*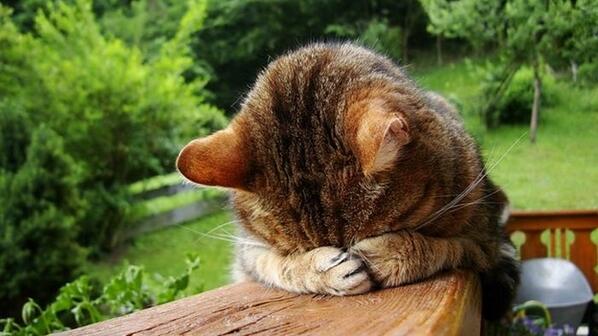 If a barista asks if you want skim milk or whole milk, don't ask for 2%.
Barista: Would you like whole milk or skim?
Customer: Can I get 2%?
Barista: …we have skim or whole.
PLEASE, just read the menu!
Customer: Do you have almond milk?
Barista: *looks at the size 18 font "Almond milk $.50 extra"*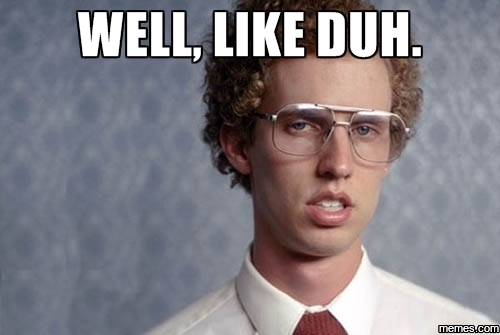 Barista: Yeah, we have almond milk.
If the barista asks if you want a small, medium, or large, or a 12, 16, or 20 oz, don't answer by saying you want a double or a grande.
Barista: What size would you like?
Customer: What sizes do you have?
B: Small, medium, and large.
C: Yeah can I get a grande.

B: We have small, medium, and large.
No, not every coffee shop you go to is a Starbucks.
Customer: Oh my gosh is this a Starbucks?!
Barista: *Looks at logo on apron* *Looks at logo on wall* *Looks at logo on cups*
Barista: No, ma'am. This is not a Starbucks.
No, we don't have a caramel macchiato. See above.
Customer: *Doesn't look at menu* YA can I get a caramel macchiato?
Barista: Unfortunately we don't have those. Can I interest you in *any other drink on the actual menu*?
If you insist on ordering in Sbux sizes, at least get it right. Tall = Small = 12 oz Grande = Medium = 16 oz Venti = Large = 20 oz
Barista: What size would you like?
Customer: Can I get a tall?
B: We have 12, 16, or 20 ounces.
C: 20 is fine.

Don't be the customer who tries to order almond milk after you've already paid. That's stealing. If you need an alternative milk, include it in your order.
Barista: *about to pour milk into the pitcher to steam*
Customer: OH! CAN I GET ALMOND MILK IN THAT?!
Barista: …yeah, absolutely. *Scans the whole building to see if boss is watching because how do you handle this situation?*
If your barista is CLEARLY busy, do NOT be the customer who snaps their fingers or clears their throat to get their attention. And for the love of all things holy, do not wave them over. They see you, they know you're there. They are moving as fast as they can to get to you, so be patient.
Barista: *Moving 100 mph trying to get 50 drinks out* *only one on shift*
Customer: *Snaps fingers and waves barista over* I'm ready to order.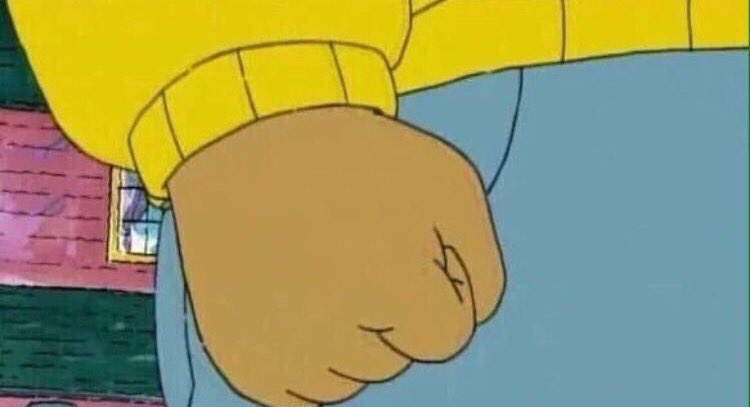 Barista: YA! I see you. I'll be with you in a minute.